As a photographer, I spend a lot of time capturing the "big moments" in life - the senior photos, wedding photos, etc. but I'm also a firm believer that sometimes those "little moments" are the most important. I think sometimes we get so busy that we forget to capture those little moments, so this fall I decided to offer back to school mini sessions. Because let's be honest....those school photos just don't cut it.
I kept the props simple with the back to school theme with an old fashioned desk, chalkboard, globe and books. My favorite part of the shoot was watching the little ones interact with everything - chomping on the apples, writing on the chalkboard, reading, playing with the globe - it was so adorable!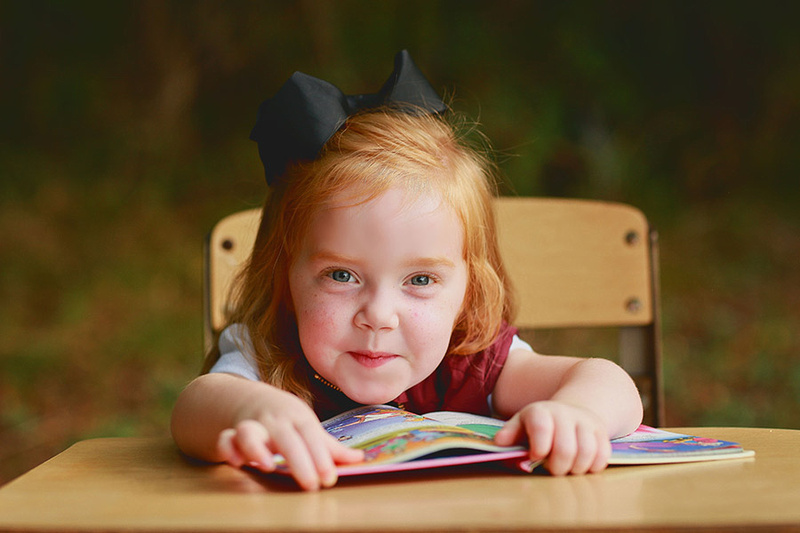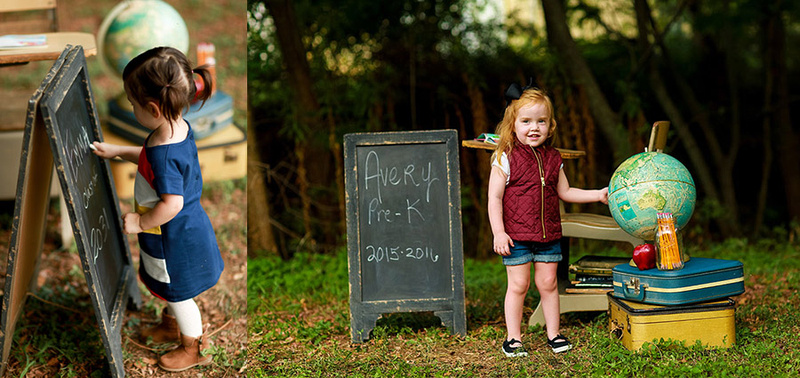 On Tuesday, I've got another set of mini sessions coming up! These will be fully styled fall mini sessions (styled by the amazing Rashell of Sweet Pickins Vintage Rentals!). These will be a pumpkin patch themed session and you'll receive 10 edited images that you're free to print and post wherever you'd like! I still have a few time slots available so email lindsaysteelephotography@gmail.com to book your session. Make sure to include some preferred time slots and I'll do my best to accommodate.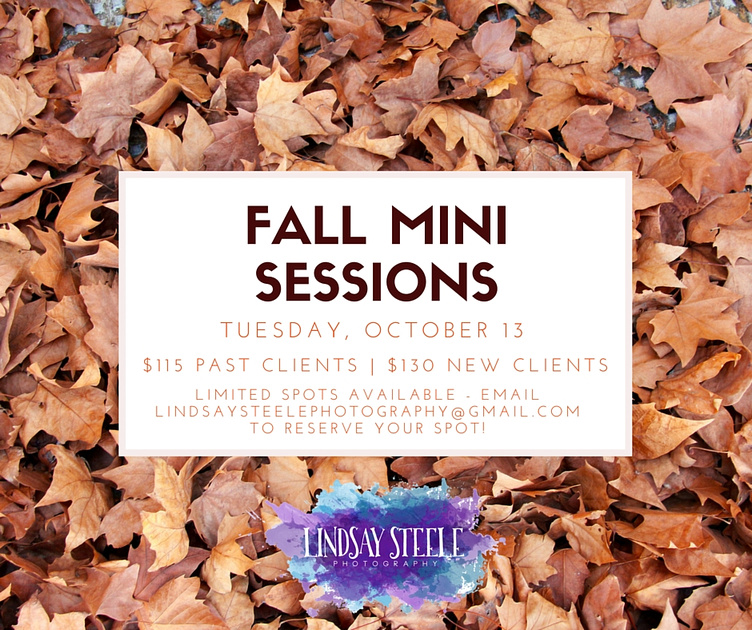 Can't make the fall mini session on Tuesday? I also now offer mini sessions at any time! Click here for more details.
Keep dreamin'!
Lindsay