Not sure if you should attend the workshop in May? Here are ten of my favorite reasons why I think this workshop can really help you out! If nothing else, I hope you enjoy some of these behind the scenes photos taken with my iPhone! :)
1. Boost your portfolio! Show the world you can think outside the box and attract your dream clients. Once I started doing styled shoots, my clients started to get more innovative as well. They knew I could handle the challenge of bringing something really fun and whimsical to life for them.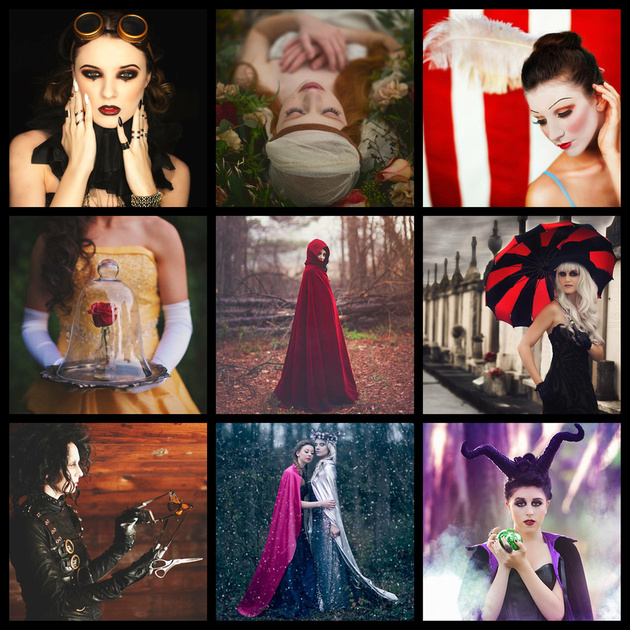 2. Engage your creative side! Work your creative brain - practice makes perfect and this is an awesome way to get your brain to push itself more when it comes to creative photos.
3. Experience an entire styled shoot from start to finish! (styling, hair, makeup, setup, everything!) and learn how to create your own styled shoots, bringing stories to life.
4. Meet other photographers! Chit chat, get to know each other and form your very own tribe. A support system is incredibly important, especially in a competitive industry like photography where people can be pretty ruthless.
5. Learn how to network with businesses! Get the secrets behind establishing yourself as an expert and teaming up with awesome brands.

6. Gain insight that will apply to ALL types of shoots! We're going to be talking a LOT about lighting and posing for your clients body type - these are skills that are INCREDIBLY important and will put you leaps and bounds above other photographers.
7. One on One time with the experts! You'll have plenty of time to chit chat with Molly, Summer and me to pick our brains and ask any burning questions you might have about the process.
8. We won't all be shooting at the same time! You'll have your OWN time photographing the models to make sure you can get the very best shots. This will also ensure that we don't all have the exact same photos in our portfolio.
9. Learn how to bring wonderland to ANY location! Anyone can make an awesome shoot out of a picturesque location but here you'll learn how to make any space into the ideal dreamy backdrop.
10. Gain confidence in your ability and learn the value of doing something you love! These are two things that I have learned over the last few years that I can't wait to help teach you.
BONUS! You'll also get a social media crash course from blogger and marketing guru, Valery Brennan featuring tons of tips you can use to grow your social media accounts immediately. You might remember her from our Edward Scissorhands shoot...
So have I convinced you yet? We have a few $350 seats left! Email me at lindsaysteelephotography@gmail.com to reserve yours! SAVE $50 - tag your friends and share the post with someone who may be interested, if they book you BOTH save $50! (Maximum of two referral discounts per person). This workshop will include 2 FULLY styled editorial shoots with props provided by Sweet Pickins Vintage Rentals, makeup by Molly of Dollface Makeup Artistry and styling by Summer Dailey.
Keep Dreamin' and I'll see you on May 31!
Lindsay